MAIKA MAKOVSKI The Magic Indie Voice!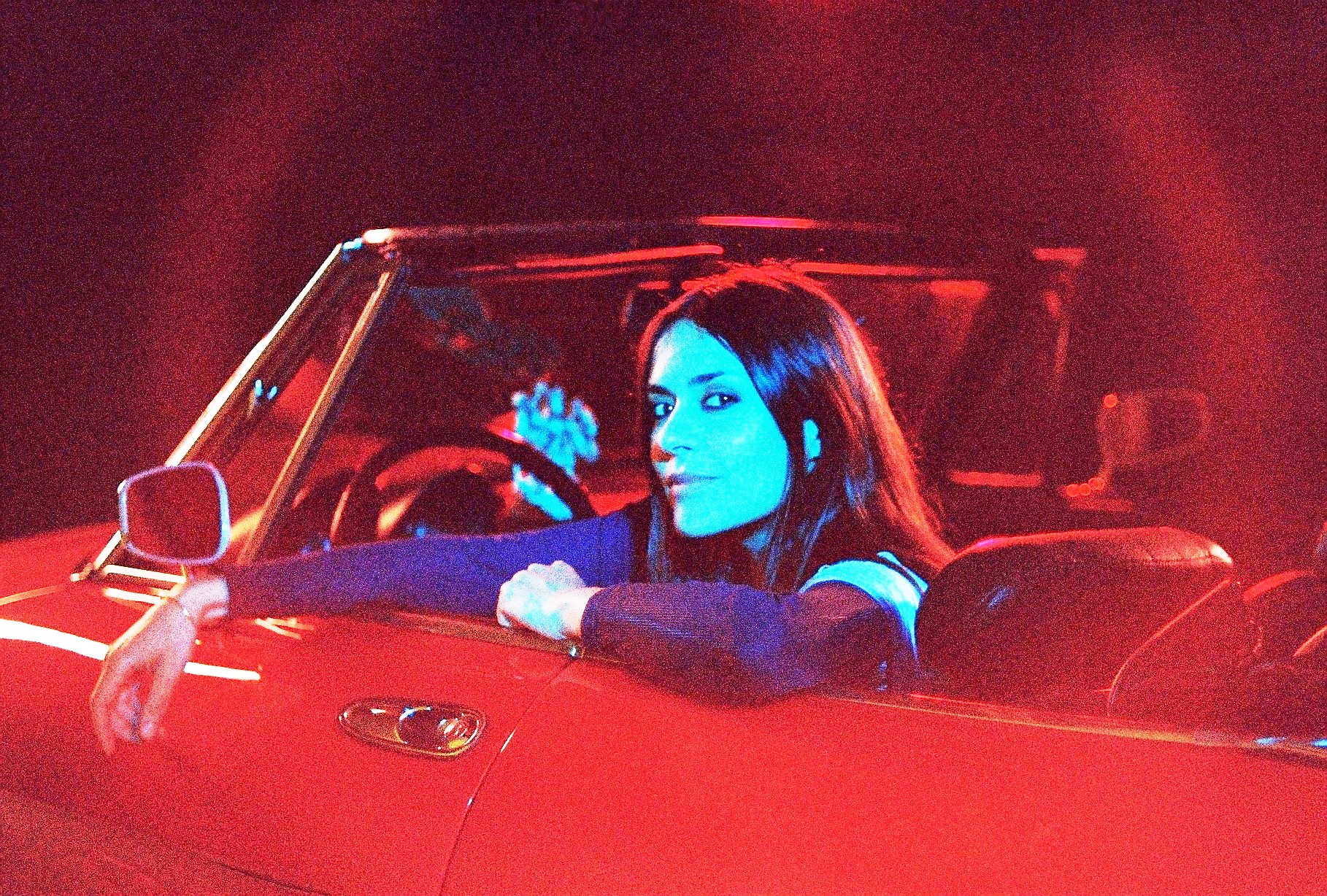 Maika Makovski is an amazing Spanish Songwriter, Singer, Guitarist, Actress, Visual artist and pianist!
I will say the truth, that before quarantine days, I had never heard of Maika Makovski, every day I am for many hours in my office because of lock down and that sunny day when I was in my office and for many day hours watching some video clips from You tube, in that moment found out the real artist with the name MAIKA MAKOVSKI!
It was a great time for me and for my partners in our office, because her songs was amazing and her voice was an Independent Magic Voice…
Maika Makovski for sure, is a great and a special one page in the world book of music. She has realized seven great albums…: Kradiaw ( 2005) Kraj so Koferot (2007) – Maika Makovski (2010) – Desaparecer (2011) -Thank You for the Boots (2012) – Live Apolo! (2015) and Chinook Wind (2016).
An interesting note is that her next work is recorded between Arizona and the Basque Country. It will be published on May 28 and from today can be booked through the Makovski website.
That sunny spring day I was in my office listening Maika and her new songs from the upcoming new album, with my web site team and we are in a very exiting mood with the Lyrics, the Sound and with the amazing MAIKA MAKOVSKI Voice.
For sure we are Maikas new fans, because she is very important actress and for this reason, the next time we came in contact with her representative, Madrid journalist Beatriz de la Guardia and arranged our chatting with MAIKA MAKOVSKI!
Athenscalling.gr: Hi Maika and welcome in Athens calling on line Monthly Culture Magazine. I am very happy chatting you, you are a great artist!
MAIKA MAKOVSKI: Σας ευχαριστώ! Very glad to be talking to you too!
Athenscalling.gr: At first I want to ask you about these entire crazy Pandemic days of Covid-19, where are you now and how spending your days?
MAIKA MAKOVSKI:I was living in Madrid and decided to head back to Mallorca, where I was born. And now I'm playing it by ear, see what happens before I make my next move.
Athenscalling.gr: My opinion is that we are going through difficult days for the music. I mean for all the people just around in all of music project. What do you prediction for the future… any light?
MAIKA MAKOVSKI: I try to stay positive. Sometimes it's tough: things are moving slowly and with uncertainty… let alone the terrible news that keep coming through the media. However, I am blessed everyone around me is ok, and I get to play shows. It's important, I think, to not compare it to how it was. To be a little zen and appreciate what you do have.
Athenscalling.gr: And about the live streaming days. What do you think about it?
MAIKA MAKOVSKI:I think it is another way of showing people what you do, but in no way a real substitute for live music and the rush it gives you!
Athenscalling.gr: O.k. I think that after your 7 albums and after five years ago,you will present us your new musical work. Tell us about it.
MAIKA MAKOVSKI: It is an organic, direct, vital and rocky album. I wanted it to sound like a band giving it our all: my last album was more intimate and I toured with a string quartet, a French horn… It was beautiful, but I missed the feeling of having a "band/family". Getting in a van and sharing life, being ecstatic or terribly tired with people who end up becoming your siblings.The lyrics revolve around the idea that this digital era is so damn lonely. That we're so isolated, really, behind all these screens where we feel safe, but deadened, and end up starving for real human connection. So the music is a statement within itself: "fuck this. I'm getting a band. I'm not making my music alone, behind a screen. I'm singing alongside my friends."
Athenscalling.gr: From your first album till… Chinook Wind, I must say to you that I like very much all the covers but my best cover are, Kradiaw and Maika Makovski. Tell us for the creation of covers
MAIKA MAKOVSKI: I am a fine arts student (never finished, but oh well!) so everything to do with the artwork and the videos etc I get very involved in. kradiaw was done by Oyeme! A graphic design duo from Barcelona, and Maika Makovski was one of my paintings- glad you like them!
Athenscalling.gr: Now I will ask you about the lyrics and the music of your songs. What are the moments of your inspiration?
MAIKA MAKOVSKI:I think creativity is truly a muscle that you have to exercise everyday. You get rusty if you don't. Words get stuck within you and you lose your style if you don't put it to practice. So if you're "in shape", you're ready for that sublime inspiration when it comes. There are songs that are more like "exercises" and there are songs that seem to be dictated by a higher power, almost like a possession you have no control over. And when you write one of those, it's like it wasn't even you who did it.
Athenscalling.gr: Maika you are…Songwriter, Singer, Guitarist, Actress, Visual artist, and Pianist, please give your vote with and number you want from 1 to 10 to your aforementioned artistic talents.
MAIKA MAKOVSKI: ok, let's try. Songwriter=10, Singer=8, Guitarist=6, Actress=2, Pianist=8, Visual artist=7
Athenscalling.gr: I will ask you now about your TV show. What happen about it?
MAIKA MAKOVSKI: This TV show was highly based on international bands coming to play. We had Franz Ferdinand, Rufus Wainwright, cat power, jungle, Jorja smith, Texas, a bunch of huge bands. But nobody's touring now. So we re waiting to reactivate it when the music industry does!
Athenscalling.gr: In addition to your aforementioned artistic talents, I will note also… that you are a very beautiful woman, this helps your career?
MAIKA MAKOVSKI:I think being/looking/getting yourself to look pretty in this business is a double edge sword for a woman. It's a form of tyranny that society as it is (and even ourselves) inflicts on us. The fact that a woman's easiest rise to success is through her physique is ridiculous. I want to be many, many things first. And I don't want to be a slave to youth, or beauty. I don't want to become bitter when I lose my looks. I would much rather use my voice to teach others that what makes a person beautiful is expression.
Athenscalling.gr: And your influences?
MAIKA MAKOVSKI: Ha…ha, I hope you have time. Damn! My dad is a musician, so I'll start with him. A lot of music, from Chopin to the Stooges, from Bob Dylan and Neil Young to Nirvana, Ennio Morricone, Prince, the Dubliners, Nick Cave, Bowie, and I must say… I love me some rebetiko also!… Eisai I ginaika pou m'areseeeei…!
Athenscalling.gr: In that case tell us what is your music genre that you like much your favorite?
MAIKA MAKOVSKI: I guess rock, If that means much.
Athenscalling.gr: Let's travel now in the past… Do you remember your first album that you bought?
MAIKA MAKOVSKI: Mmm. Symbol, by Prince.
Athenscalling.gr: Now let's play a game with your first name…Please Maika fill in the blanks with any words you like,
MAIKA MAKOVSKI: (M)mountain(A)air (I)island (K)Kite… (A) aroma!
Athenscalling.gr: Oh… can I ask you about your hobbies and how you pass your free time?
MAIKA MAKOVSKI: I love to get my hands in the soil. I am a huge defender of Permaculture and regenerative agriculture (if you don't know what it is I will recommend the documentary "Kiss the Ground") and I try to store carbon in my piece of land in any way I can. Also I love graphology, I paint (you know that) and I love reading!
Athenscalling.gr: And about your future plans?
MAIKA MAKOVSKI:I hope touring this album, and visiting Greece!
Athenscalling.gr: One question more of our chatting. Do you know something about my country, about Greece?
MAIKA MAKOVSKI: Of course! One of my best friends is called Yiannis, and he's from Athens. I visited a long time ago. As I said before, I love rebetiko, and my mom is a great fan of Greek mythology, so I had that at home since I was a child. I really enjoy Lanthimos' movies (maybe "enjoy" isn't the right word;)), Greek food, and retsina!
Athenscalling.gr: Before the end of your interview, I must say to you that I was born, on 7 April and your video clip of your new song ΄΄ Love You Till I Die΄΄ posted on April 7,2021 (You Tube)… it was a big surprise for me, a great gift for my birthday! So I want to know the story of the song.
MAIKA MAKOVSKI: We re both Aries, then. I was born on the 14th:) I'm glad it was received as a birthday present! Love you till I die is this song I wrote about unconditional love, the one that's not represent it often in movies because it's not ideal. You gotta fight for it. Sometimes defend yourself from it. But you know it's real because at the end of the day you KNOW it's worth it.
Athenscalling.gr: Τruly Thank you very much Maika, for what you told us, it is probably one of the best online meetings we have had so far, the best for you and your new album! Thank you
MAIKA MAKOVSKI:Thank you so much. Best of luck to you too!